As the energy transition expands into deeper water, innovative solutions for dynamic power cables are becoming more relevant.
In close cooperation with industry, we have developed a unique distributed buoyancy system for cables.
The XCS system (patent pending) has been developed specifically with the floating wind market in mind. By removing traditional inner clamps from buoyancy elements, XCS vastly reduces the cost and time required to install distributed buoyancy.
Other benefits include improved access to clamps for inspection and more standardized buoyancy elements.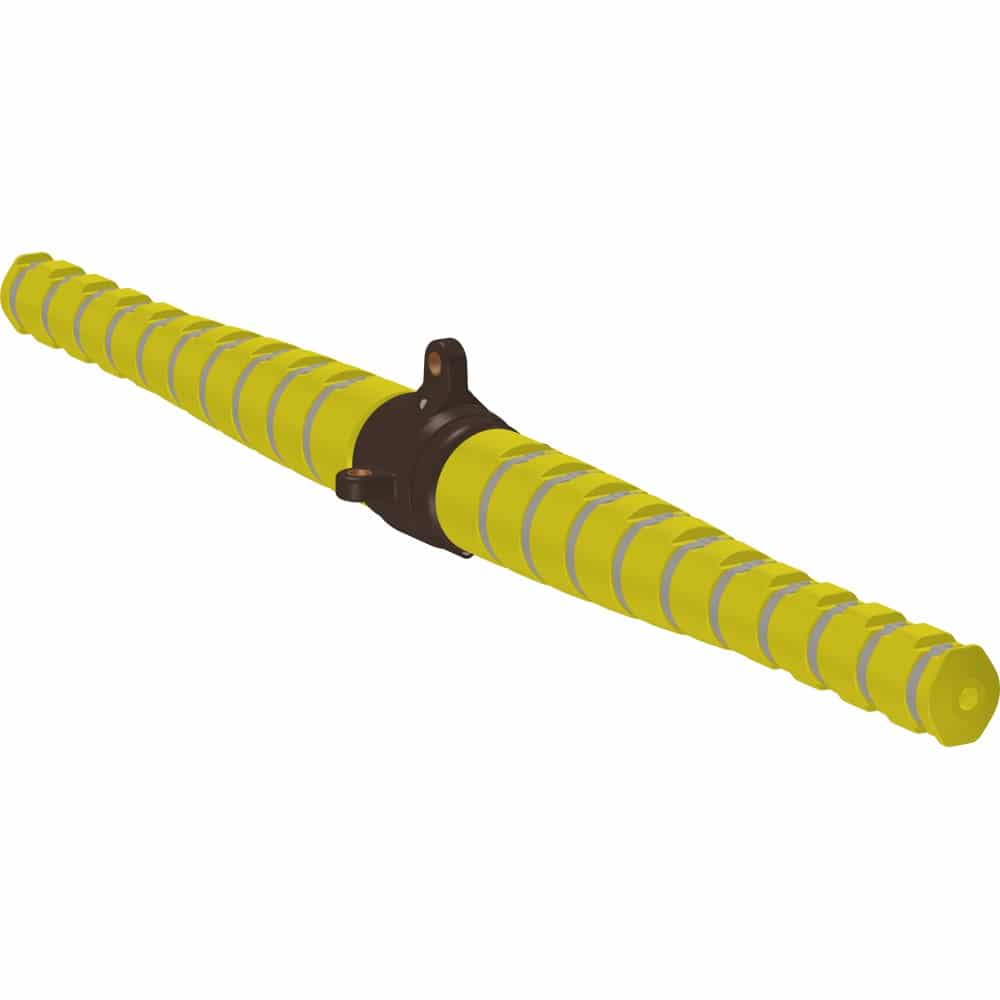 Tether Clamps
Ovun has applied our long experience with PP-Grip to provide a unique tether clamp solution.
This solution provides a clamping solution for vertical and horizontal tethers, while also providing over bending protection.
Read More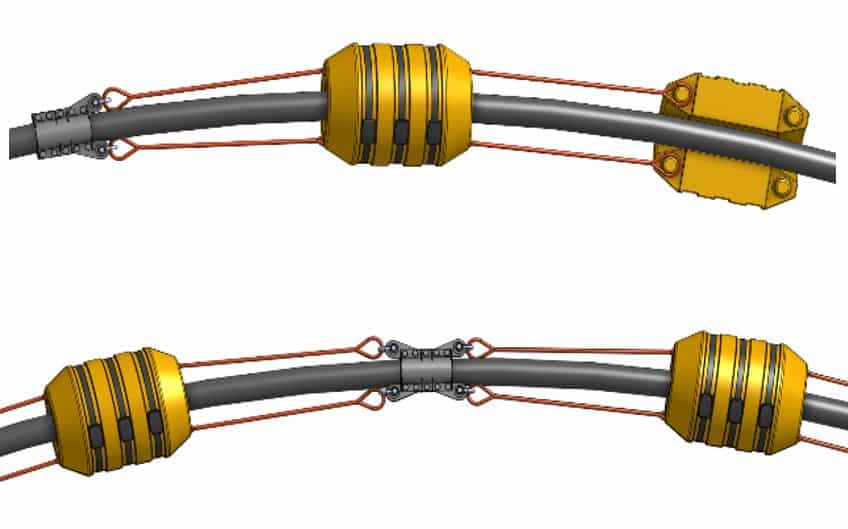 XCS Distributed Buoyancy
Our patent pending distributed buoyancy solution has been developed specifically for offshore wind.
The XCS solution replaces standard internal clamps with only 2 to 3 external clamps.  The buoyancy chain is connected with Dyneema tethers. This system is more cost effective and quicker to install than today's industry standards.
Read More
Interested in knowing more?
Download a PDF version of our Distributed Buoyancy Catalogue here.