Our buoyancy equipment for mooring is designed to withstand rough handling during deployment and retrieval of mooring lines, ensuring durability and reliability. The modular system enables quick and easy replacement of damaged elements, promoting cost-effective buoy operations. 
The modular mooring system is well-suited for FPSO moorings, offering extended lifespan options of up to 30 years for buoyancy elements. With our stock of standard products, we can provide fast delivery for the majority of rig and FPSO mooring projects.
Introducing SmartTop steel free armatures, we have successfully addressed the challenge of uncertainty caused by corrosion in conventional steel armatures. Leveraging our extensive experience in mooring operations and expertise in PU moulding, we have developed a patented steel free solution that eliminates risks associated with corroded armatures. SmartTop also offers advantages such as lighter weight, easy reconfiguration, and reduced storage space requirements compared to standard solutions.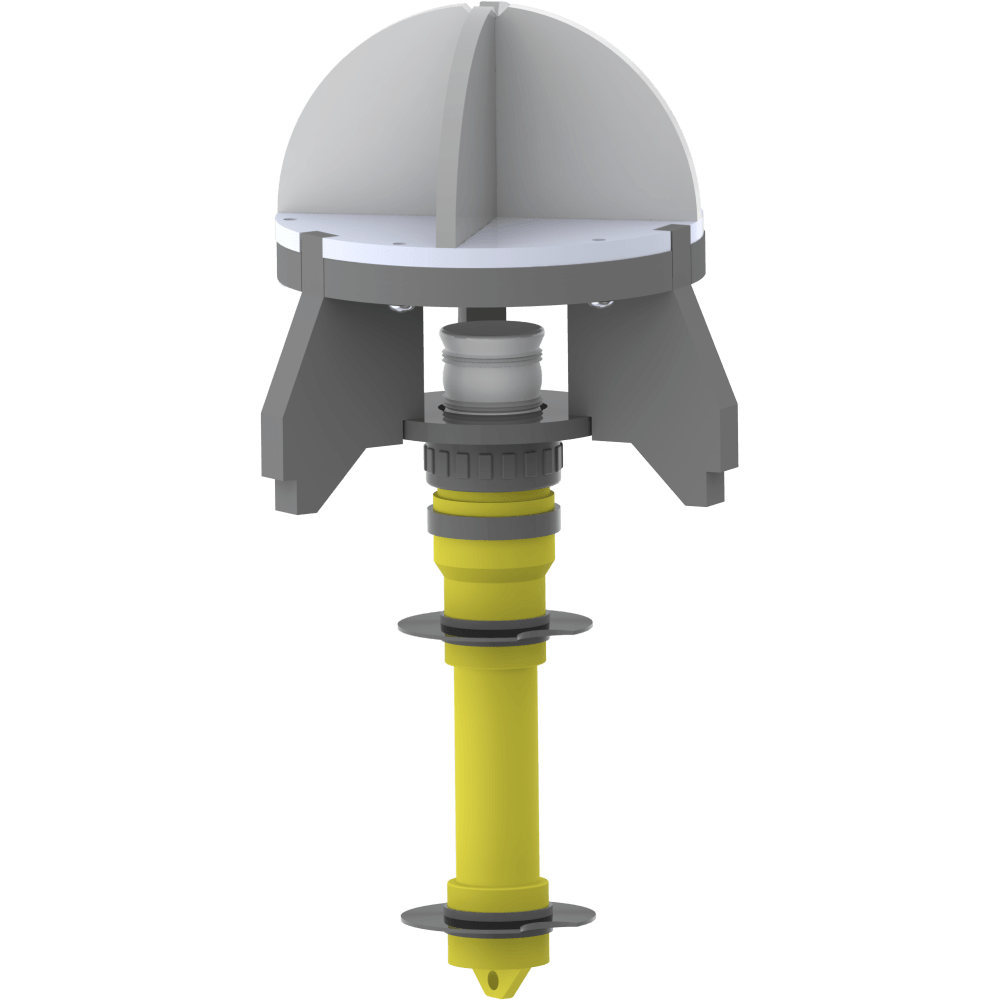 Light and Radar Reflector Kits
As an option, the MSB 234 (surface) buoys can be equipped with light and radar reflector kits. The radar reflector is a stainless steel cross.
Read More
Interested in knowing more?
Download a PDF version of our Mooring Buoyancy Catalogue here.