Our range of spar buoys comes in two sizes and offers various colour combinations according to IALA standards. The standard version includes a passive radar reflector, while an alternative version with a battery-powered light is also available.
For enhanced safety at sea, we offer the Dirigens, a lantern which is a comprehensive product available in two sizes. All our products are delivered fully equipped and ready for installation.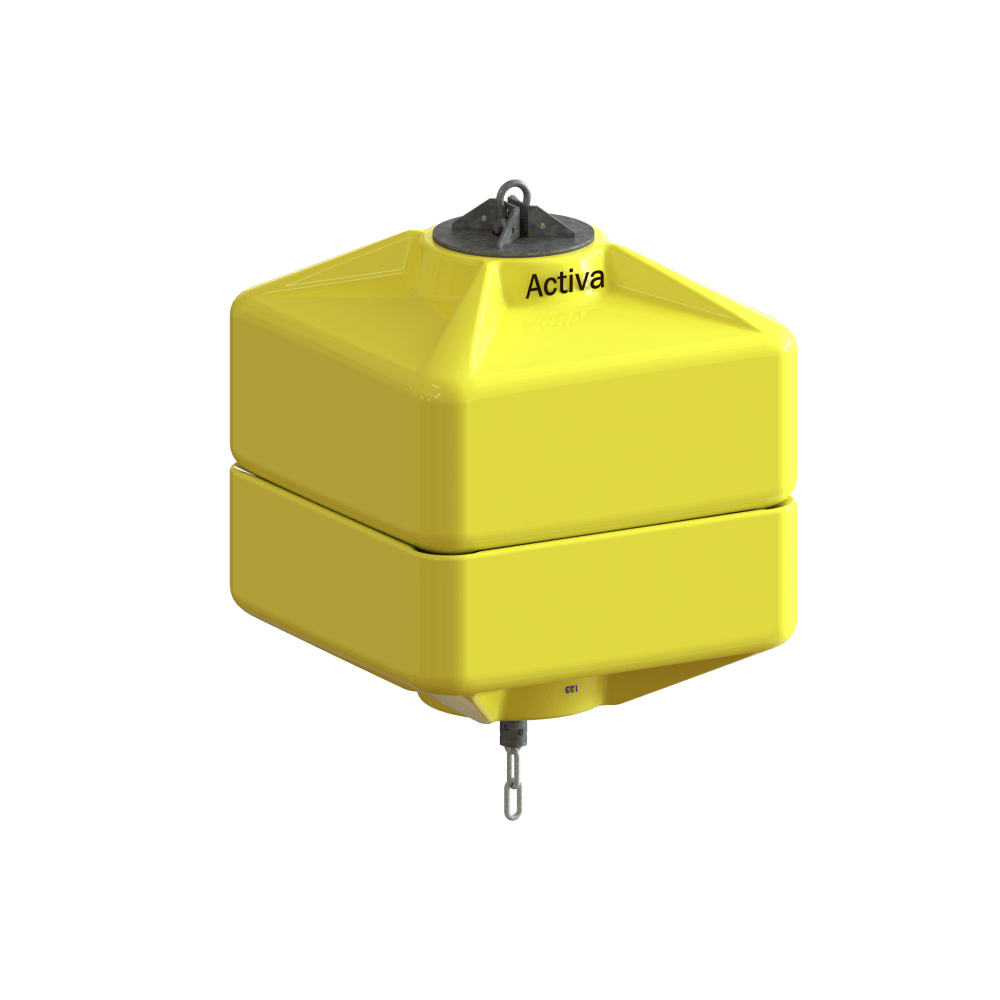 Activa Aquaculture Buoys
Activa is our complete product range of buoys and equipment specially designed for aquaculture and fish farming.
In the development of the Activa series, we have built on our expertise and long experience with production of buoyancy to the offshore industry worldwide. A lot of the learning we have obtained from some of the world's roughest seas.
Active aquaculture buoys are a complete range from 800 to 12,000 liters. The buoys have an outer shell of impact-resistant, rotational molded polyethylene (PE). The buoys are filled with expanded polystyrene foam (EPS) and has excellent flotation qualities that have been tested and developed over many years. All buoys have through-chain fittings.
Activa buoys can be returned to us for recycling!
Interested in knowing more?
Download a PDF version of our Fairway Marking Catalogue here.
Get in touch with Marine Navigation and Security Sales