We specialise in providing a range of products tailored for the drilling market.
Pipe stacking units
To ensure safe storage of drilling riser buoyancy on deck, we have developed stacking devices that enhance skid resistance and improve onboard safety. We offer two types of units, designed for the initial (deck) layer and subsequent layers respectively. These products are available in various dimensions to accommodate different drill risers. The units feature fixing points for wire or strap connection, allowing the option to secure a sling to the steel pipe of the riser module if desired. With their lightweight construction, the modules are easy to handle.
Riser shims and riser protection solutions
We provide excellent solutions for safeguarding drill risers during both utilisation and storage. Our Riser clamp and Riser flange protection systems enable fast and secure deployment and recovery of drill risers without the need for riser buoyancy elements. Additionally, we offer flange covers that effectively shield riser flanges during handling and storage. These products are crafted from a marine-grade polyurethane system, and their flexibility and hardness can be customised to meet specific customer requirements. The products are supplied complete with fasteners and bands for easy assembling.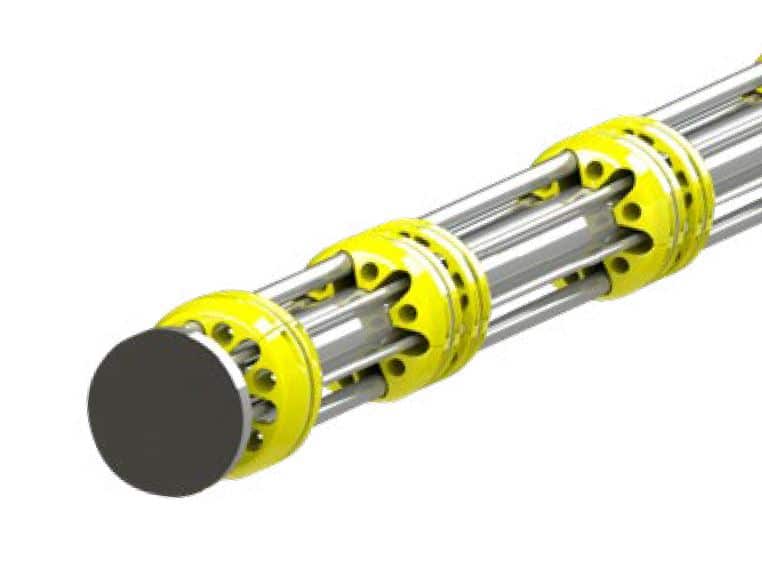 Drill Riser Shims & Riser Protection
Ovun offers excellent solutions for protecting Drill Risers during use and storage.
Our Riser Clamp- and Riser Flange Protection makes it possible for the client to carry out fast and safe deployment and recovery of Drill Risers without Riser Buoyancy Elements.
Read More
Pipe Stacking Units
For safe storage of drilling riser buoyancy on deck, PartnerPlast has developed stacking devices to minimize skidding and increase safety on board. We supply two types – one for the first (deck) layer and one for the following layers.
The products can be delivered for several dimensions of drill risers. The block has fixing points for connecting of wire or strap in order to fasten a sling to the steel pipe of the riser module if desired. The modules are of low weight for easy handling.
Read More
Interested in knowing more?
Download a PDF version of our Driller Riser Protection Catalogue here.