Utilising polyurethane technology, we offer a wide range of protection products manufactured in-house. This product lineup includes, but is not limited to, duct cable protection, bend restrictors, mudmat, pipemat, Riser clamps and protection, piggy-back clamps, covers and spacers. We also provide options for cast iron cable protection and ballast.
While many products are available as standard, we also have the capability to design and manufacture products according to your specific requirements. Our commitment to quality is evident in our use of marine-grade polyurethane materials sourced exclusively from approved suppliers. We offer a wide range of polyurethane systems, ensuring both quality and cost-effective solutions based on your needs.
Our PU factory is qualified in accordance with API17L1, and we can supply qualified materials compliant with API17L1 standards.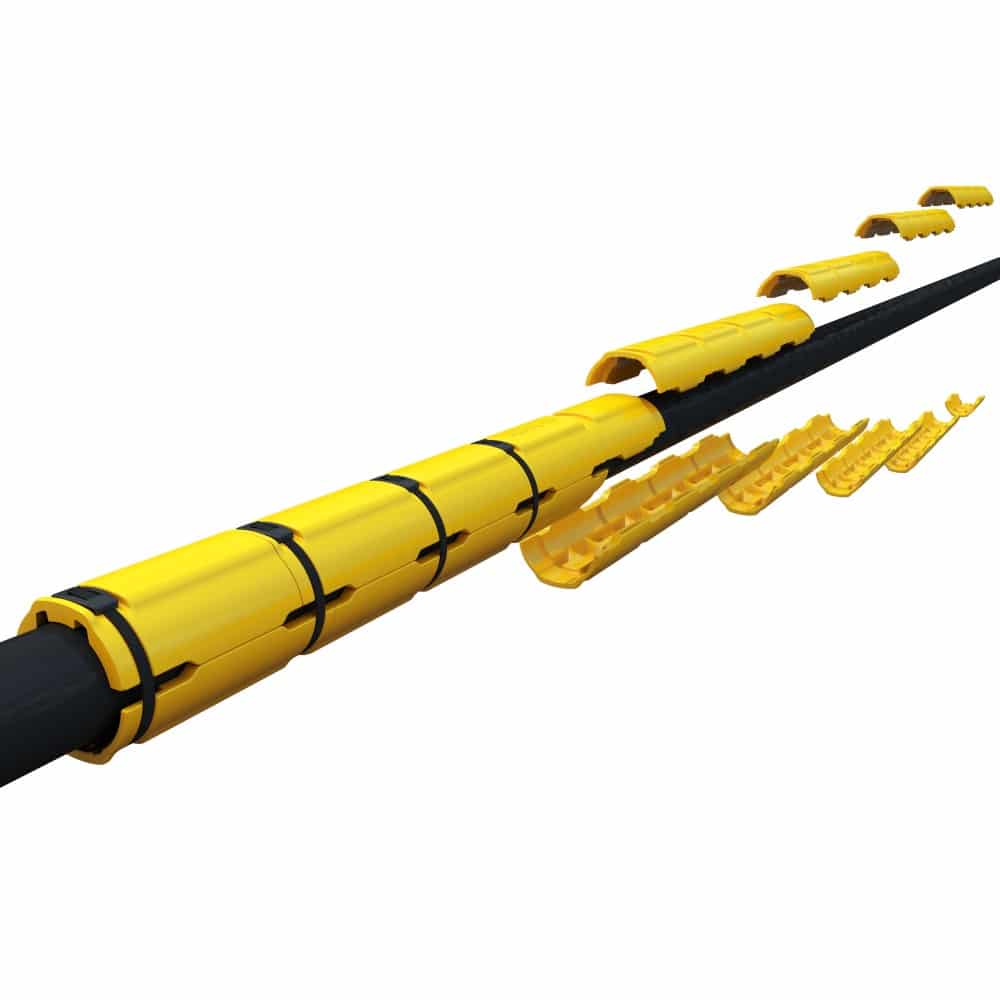 Cable Protection Ducting – PP Duct
Ovun manufactures Subsea Cable Protection for abrasion- and dropped object  and wear protection,
Our Cable Protection Ducting has been designed to fit a wide range of cable or umbilical diameters.  Design life is minimum 25 years and the protection units are not influenced by varying water depths.
For extreme durability or when the PP cable protection is used in harsh environments, we can offer heavy-duty material with considerably better performance than the standard elastomer.
Cable protection is supplied with Smart Band reinforced bands and buckles as standard. Other band solutions may be used upon request, such as Super Duplex,  Inconel or titanium.
Read More
Interested in knowing more?
Download a PDF version of our Flexible Protection Catalogue here.